Rough-sawn lumber
specializing in rift-sawn and quarter-sawn oak
Rough-sawn (rough-cut) lumber is milled on a bandsaw that results in an unfinished wood with rough edges-- basically an untreated lumber cut into planks. 
We have rough-sawn lumber available in White Oak, Red Oak, and some Hickory. Most of our lumber is rift-sawn or quarter-sawn oak. Kiln drying available upon request.
We do keep a few boards in inventory, however, most of our hardwood products are custom cut. Since we harvest only storm-damaged or dying trees, we might not have want you are looking for. Give us a call and we can let you know what we have in inventory and what trees we have that are ready to be sawn.
Rough-sawn lumber applications
Hardwood lumber, is an ideal material, strong and sturdy wood for your projects.
Rough-sawn lumber is commonly used in covered or exposed beams if your goal is a rustic, old-country style. It is also used for picture frames, and outdoor furniture such as tables and chairs, and swing sets. White oak is a durable hardwood with water-proof properties, which makes it a good choice. Since Red Oak is an open grain wood, it absorbs moisture easily. Therefore, it is most commonly used to indoor projects.
If you're not sure that you want wood straight from the sawmill, we also offer skip-planing, planing, and surfacing. Contact us to discuss your project and we'll help you decide the best choice for your particular situation.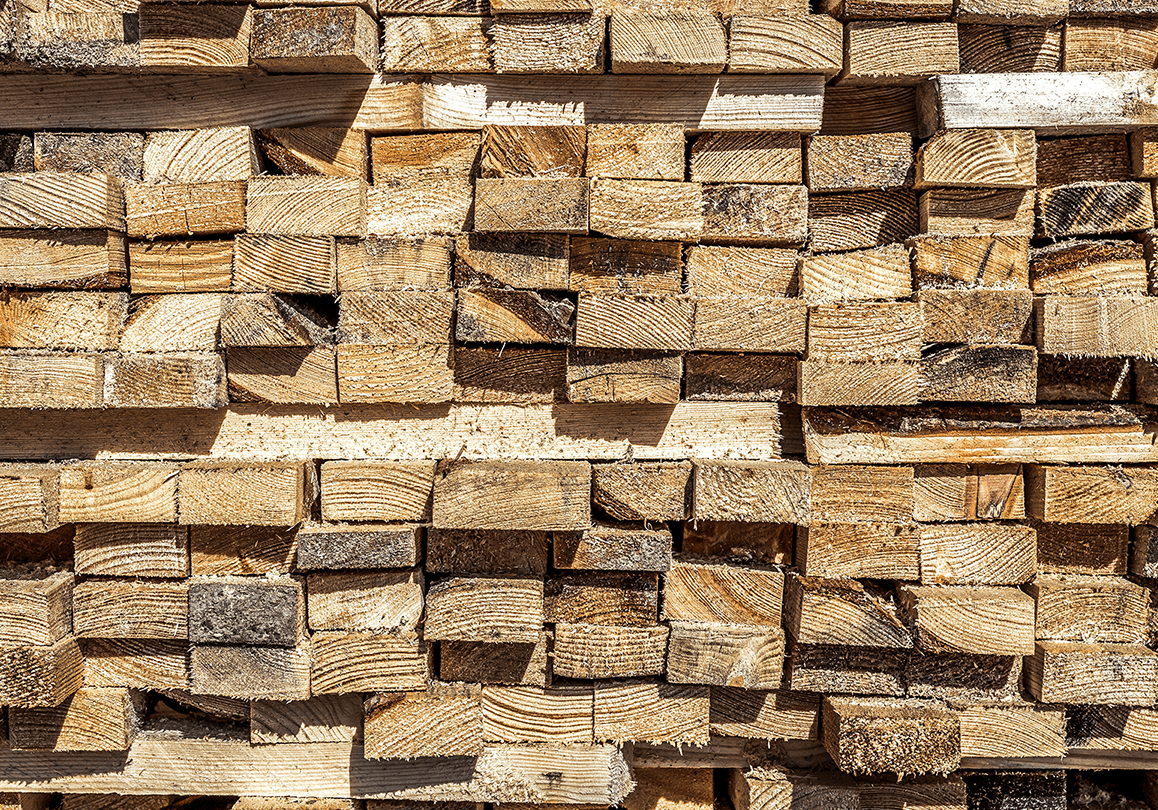 Choosing Rough-Sawn Lumber
When buying rough-sawn lumber, you might encounter slight 'warps' like bow, cup, and crook, all of which can be fixed with the milling process. Since our wood is kiln-dried and properly stacked, warping will be very minimal if any at all. Warping and cupping can also be affected by the way the log is sawn.
The way a log is sawn will also contribute to the likelihood of the boards to warp or cup. Boards are sawn in four methods, Plain sawn, Live sawn, Quarter sawn, and Rift sawn. Plain sawn and live sawn lumber are more likely to warp and cup because of the way the grain is positioned in the board. However, this can be minimized with proper drying and storing methods. Rift sawn and quarter sawn boards, on the other hand, are more stable and less likely to cup.
Most of the hardwood lumber that we produce is rift-sawn and quarter-sawn oak.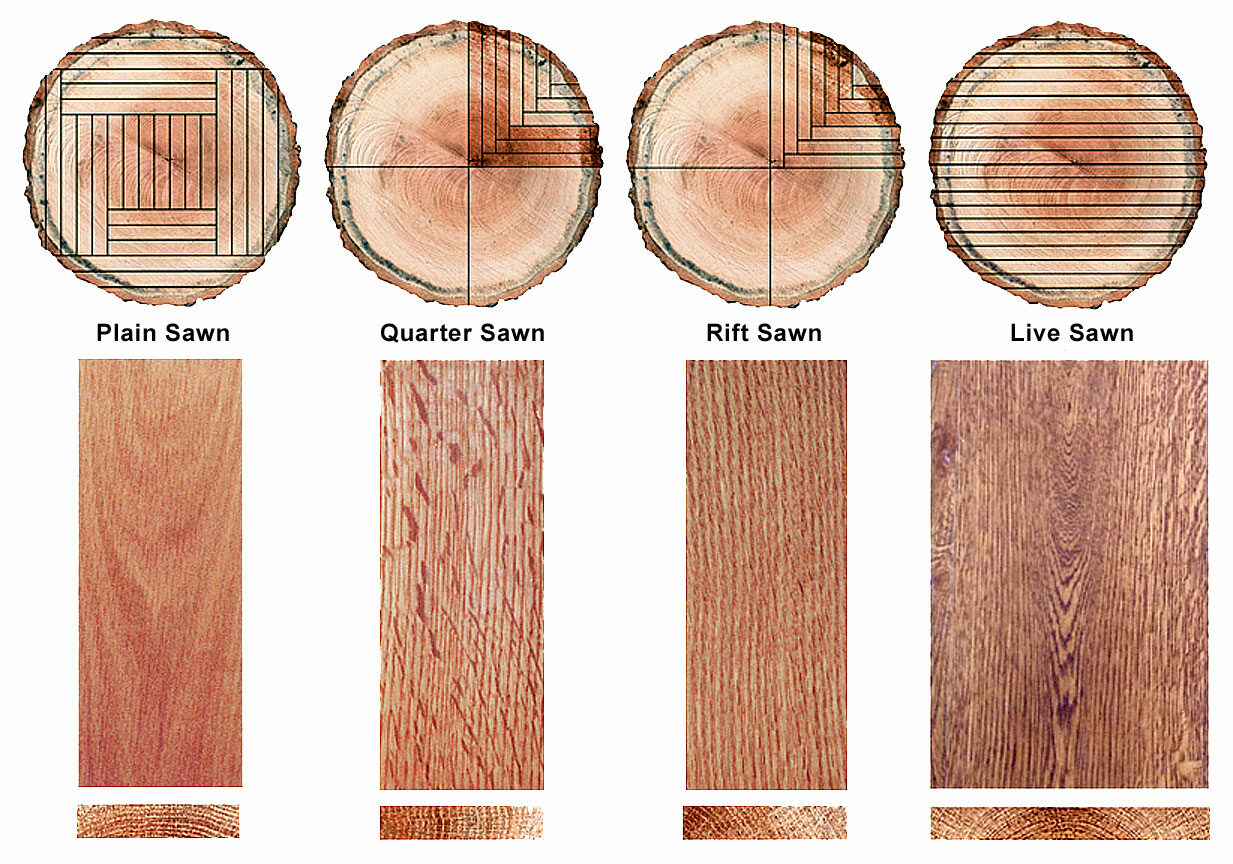 Ready to find out about our hardwood?
Drop us a line today for a free quote!