locally-sourced kiln-dried hardwood
can be hard to find
we offer custom sawing orders and free local delivery
Live-edge slabs are hardwood 'slabs' that showcase the natural beauty of the live wood. Form and function combined, its edges feature the outer trunk of the tree when it was still alive. We have oak and walnut slabs.
Rough-sawn (rough-cut) lumber is milled on a bandsaw that results in an unfinished wood with rough edges-- basically, untreated lumber cut into planks. We specialize in rift-sawn and quarter-sawn oak lumber.
Timber beams are wood specially cut to adapt for building purposes. Timber beams are less expensive than metal beams and are more visually appealing. We have Red Oak and White Oak beams.
Sustainably-Sourced, Kiln-Dried Hardwood
At Catale (kat-uh-lee) Sawmill, we only harvest storm-damaged or dying trees from our forest. Down below are the types of trees we harvest and make our products from.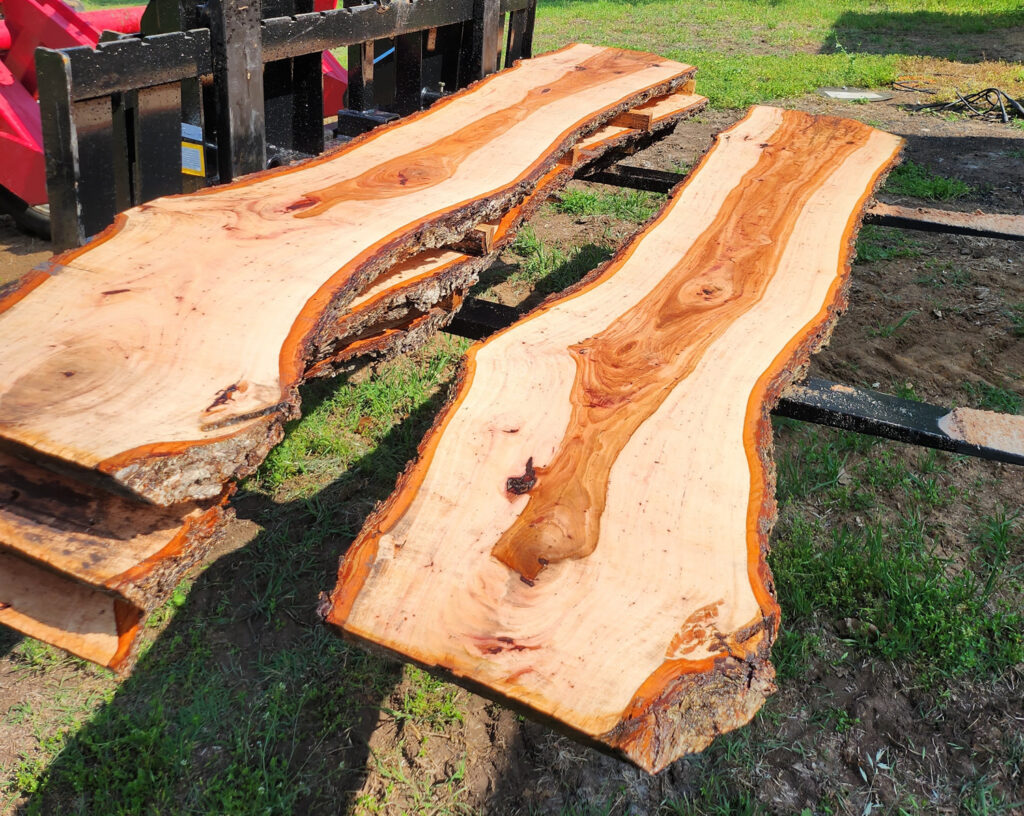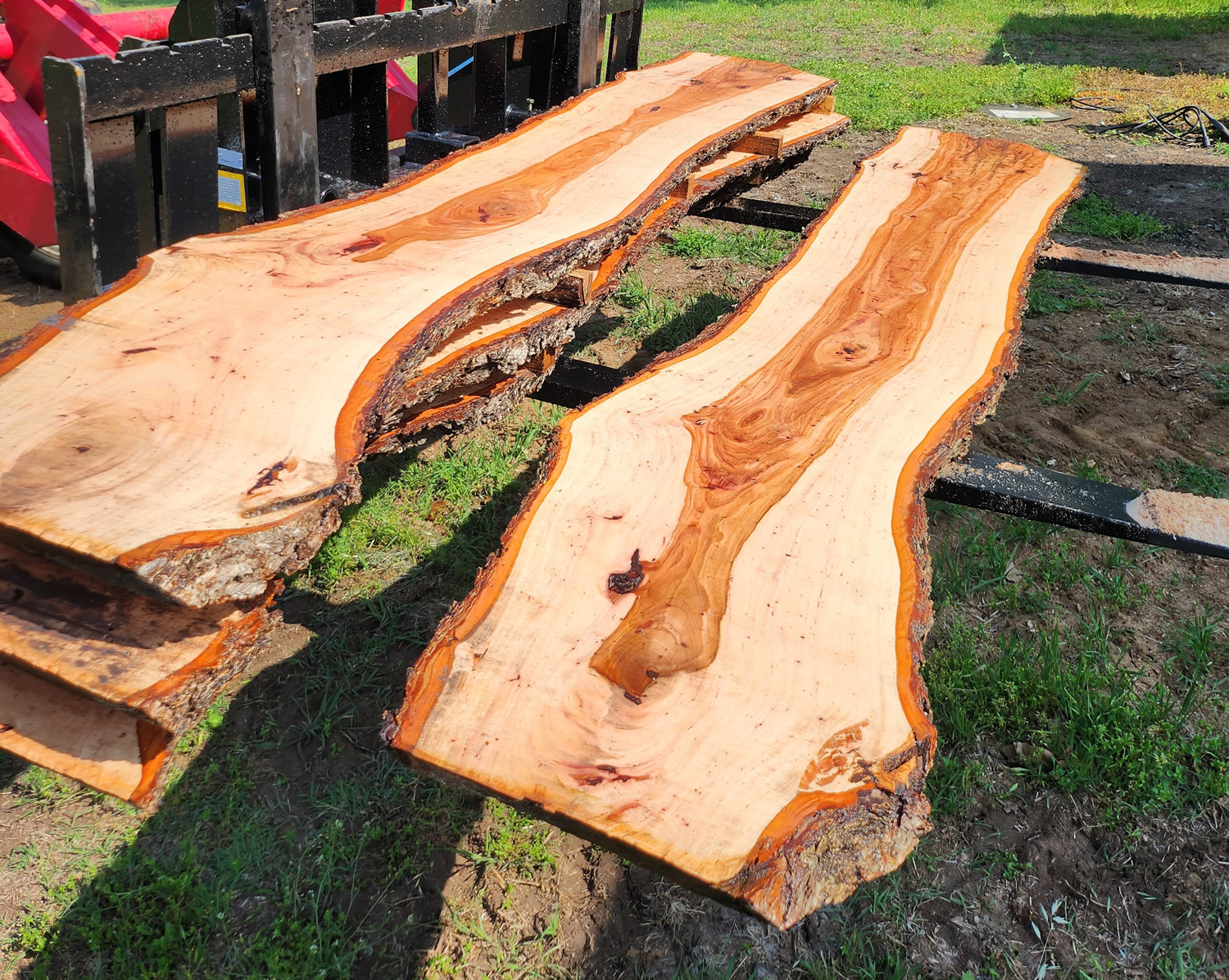 Finding the Perfect Live Edge Slab of Wood: A Guide to Choosing the Ideal Piece for Your Project
Live Edge Wood Slabs Now Available at Catale Sawmill Are you on the hunt for the perfect live edge slab of wood for your upcoming project? Look no further! In this comprehensive guide, we will walk you through everything you need to know about choosing the ideal piece that will make your project truly stand…